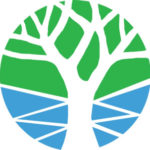 Check us out in the News!
Spring Cleanup 2017 a success!
 April 7th, 2017
Keep Lewisville Beautiful celebrated its 31st annual citywide cleanup Saturday April 1 with a special Earth Day Expo. This free event was held in conjunction with the Keep Texas Beautiful Don't Mess With Texas Trash Off and the Keep America Beautiful Great America Clean Up activities. More than 600 volunteers showed community spirit by working hard and helping remove more than seven tons of litter from Lewisville streets, parks, historic cemeteries and creeks. Volunteers contributed 2,704 volunteer hours valued at $67,897 in litter abatement services for the Lewisville community and cleaned more than 80 locations across town.
Six teams were awarded trophies for their hard work. Youth group winners included the LHS National Honor Society and E-Club who picked up 48 bags of trash for the large youth group category (more than 10 participants), and a tie between Boy Scout Troop 114 and the Ngan Phan Group who each picked up 13 bags of trash in the small youth group (fewer than 10 participants) category. For the adult small group, Texas New Mexico Power Company picked up 45 bags. The Lewisville Texan Journal team partnered with LHS ROTC and together, the groups took home the adult large group trophy, removing 92 bags of trash along highway 121 and LISDOLA.
Several unusual items were found, including a rocking duck, a psychedelic painted door, a movie production replica $100 bill, a Christmas ornament filled with duck feathers and more. LHS Student Council won "most unusual item" trophy for bringing back the duck rocker, which was found in a creek.
KLB awarded National KAB Award
January 27th, 2017
Keep Lewisville Beautiful was honored for distinguishing itself as an exemplary Keep America Beautiful affiliate organization in the population category of 100,001-250,000 at Keep America Beautiful's National Awards Ceremony, which recently took place during Keep America Beautiful's 2017 National Conference in Washington, D.C.
Keep Lewisville Beautiful was one of more than 80 individuals and organizations from communities across America to receive national recognition. Keep America Beautiful's National Awards acknowledge the passion, dedication and impact of Keep America Beautiful's affiliates from across the nation as well as partner organizations and individuals who share Keep America Beautiful's vision of a country in which every community is a clean, green and beautiful place to live.
Check out The Lewisville Texan Journal Story HERE for more info...